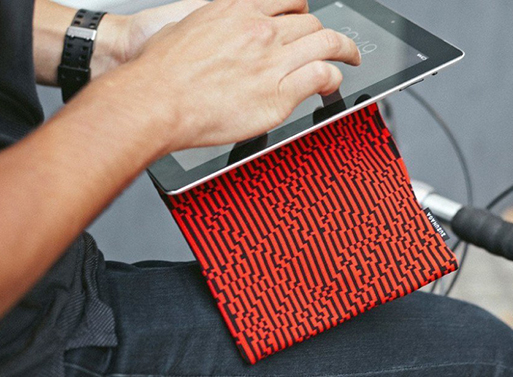 What, there's a new item from Cristian Zuzunaga, and I'm not going to tell you about it? Puh-lease. The new Roots Tablet Case slips on easily over your device- no fastener necessary. Think of it like a big, crazily-patterned sock for your iPad or Laptop. Could be a fun gift for someone fond of bold colors. There's also shawls, shoes, t-shirts, and scarves available directly from Zuzunaga, if you're tempted to get something for yourself.


Roots Tablet Case, $98.00
Roots Laptop Case, $114.00
Sizes: iPad 2, iPad 3, iPad Air and iPad Mini
Material: 100% nylon
Also available directly from Zuzunaga, 62.00 € and up.
Available from
YLiving
, $98.00 -114.00.
Tags: Gifts, Gifts $100+, Gifts $76-$100