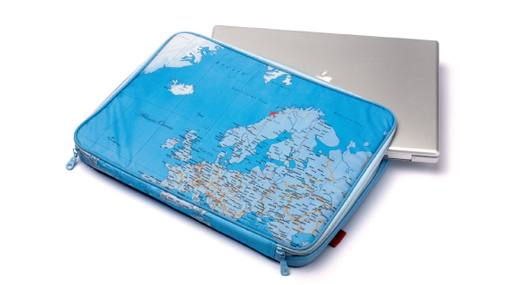 Maybe this would be better if it wasn't vinyl? On the other hand, vinyl is rather durable and easier to clean than cloth.
Feeling jet set? See the world through your laptop! Map Laptop Case is a perfect way to show off your international flair. World map printed on vinyl. Fits laptops up to 15″. Padded and reinforced with piping.
$39.99, Buy it here.
Tags: laptop stuff