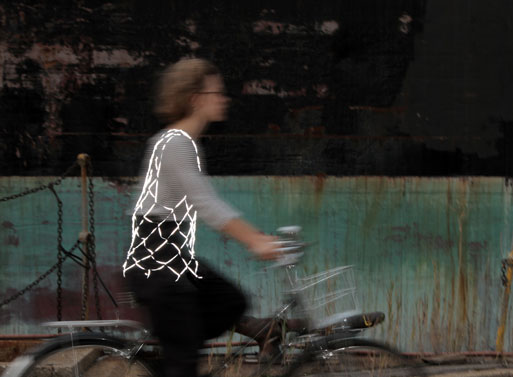 Yes, at first glance this looks like a netted vest, so, big deal, right? But take a hint from its name and know that it lights up as a visible safety vest. Developed from 3M reflective material, the vest is designed to wear over your clothing/jacket/coat, and is quite strong, lightweight and compact. There's also the fluorescent Flare Vest if you prefer bright color over lighting technology.


-hand-netted, highly visible safety vest made from a custom developed 3M reflective material. -can be worn all year, day or night and layered over jackets or t-shirts.
-very strong, lightweight and compact enough to fit in your pocket without ever getting tangled.
Handmade by Dargelos studio in Brooklyn, NY.

Flare Vest, $65.00
Available from
Dargelos
, 138.00.