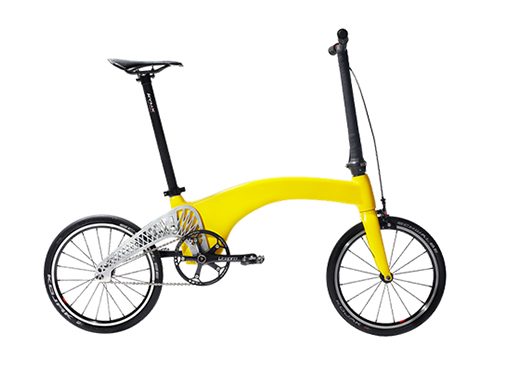 A folding bike that weighs the same as two cats? For reals? The Hummingbird Bike is the lightest folding bike on the market, thanks to its carbon fibre frame and smart design. It weighs in at 6.5 kilograms (that's 14.33 pounds)- pretty impressive. After all, is there anyone sane who enjoys lugging their bike up stairs after they've pedaled for miles and miles? Or finding a spot in the office where it's not in the way? No, of course not. The Hummingbird solves both those issues, as you can easily carry and fold it up, making it ideal for city commutes and even longer routes that involve public transportation. Learn more over at Kickstarter.


Manufactured and assembled in Britain.
16″ wheels or 20″ wheels.
Available from
Kickstarter
, $1,662.00.
Tags: Gifts, Gifts $100+