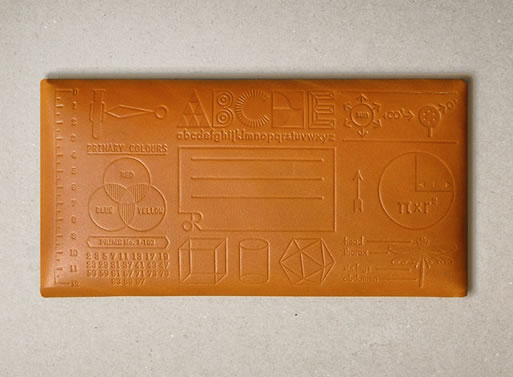 This little low-fi pencil case harkens back to the days when kids carried their books to school with a leather belt. It's a cute little case with laser cut designs etched into the back.
Leather envelopes cut from 2mm leather and embossed with various homework inspired graphics. All those things we had to remember at school; prime numbers, colours, photosynthesis, pi, the alphabet & more! A silver stud keeps your bits safe and happy. There are 3 colours to choose from; yellow, whiskey or dark brown. 7.75×4″ with plenty of room for scissors, pencils and the like. Embossed with the message 'Do your homework' on reverse flap. Made and hand finished in London.
Available from
presentandcorrect on Etsy
, 32.00.