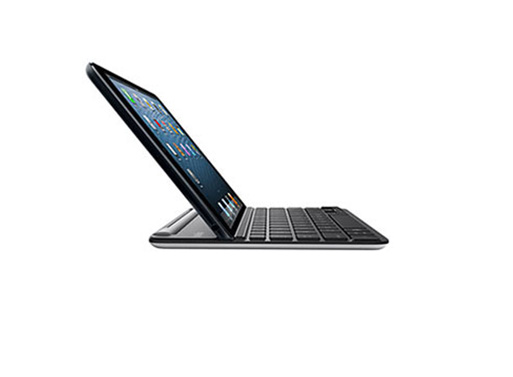 Keen eyes will detect an iPad Mini above, and the keenest eyes will see that, yes, that is a wireless keyboard case attached. How excited are you? Probably a little, at least if you own an iPad Mini, because now you just might have found a decent keyboard to type out all those thoughts swimming inside your head. The specs are listed on the retailer's site, but here's a quick rundown:

-connects via Bluetooth®
-made from anodized aircraft grade aluminum (so it's lighter than the iPad Mini)
-7 millimeters thin (thinner than, you guessed it, the iPad Mini
-Large well-spaced TruType keys
-secure-hold magnets keep the case closed
-keyboard's battery offers up to 40 hours of active use
See Belkin's site for more details.
Available from
Belkin
, 79.99.