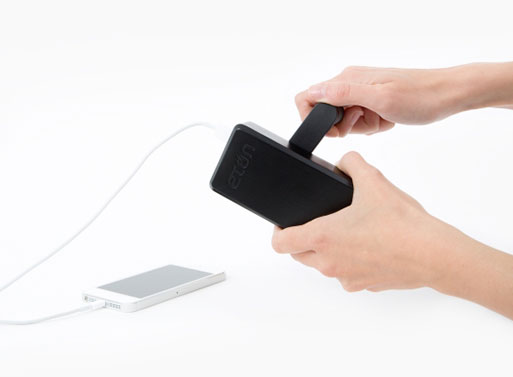 Photojojo is, as always, full of great photography gadgets and such, and among their newest crop of items is this Crankerator, a.k.a. the Boost Turbine 2000. It's a source of extra energy for your smart phone or tablet, and is charged via the crank handle or by plugging it into your computer or a wall socket. A full charge on its 2000 mAH lithium battery will fully charge your phone, allowing you to take those extra photos on a weekend hike or even make important calls during an emergency situation (it doesn't hurt to be prepared, does it?). Also, check out Photojojo's newsletter if you haven't already- they send out photo project inspiration and DIY tips.


-2000 mAH lithium battery and emergency generator
-Stores energy through crank-power or plugging into the wall
-Charges any device that'll charge via USB cable (phones, toy cameras, flip cams)
-pocket-sized 1 x 2.2 x 5 inches
Available from
Photojojo
, 60.00.
Tags: Gifts, Gifts $51-$75