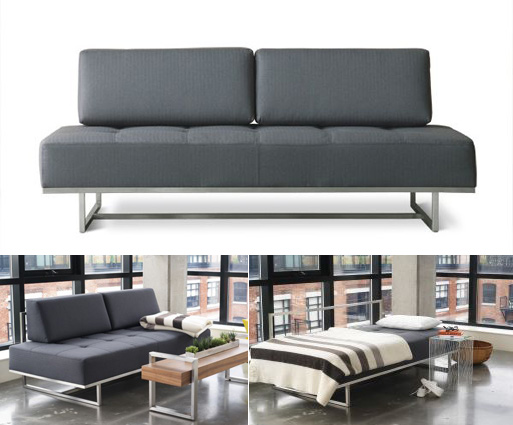 This sofa gets points for being the perfect replacement for all those 'daybeds' that we'd rather not have to consider.
The James Lounge by Gus Modern is a very versatile sofabed perfect for your guestroom or for small apartments. By day it is a stylish sofa and by night a stylish bed.
31″ H x 76″ W x 36″ D
$1,695.00, Buy it here.