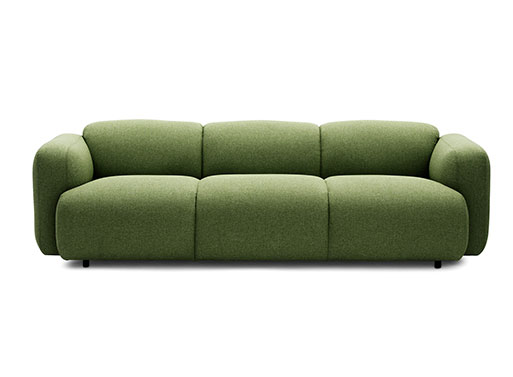 This Swell Sofa has some serious curves that catch the eye. Just add a cartoon character with a bike pump beside the image above, and you'll get the idea- it's a playful take on a minimal form, with super stuffed cushions that are inviting you and I to take a seat, take some time, and relax already. 'Swell' refers to rising bread in the oven, if you prefer that visual. And, equally impressive, it's available in 21 colors.

Dimensions:
H: 70 x L:234 x D: 92 cm
"The Swell Sofa is made to order; expected production time from your order is 8 weeks. Free worldwide delivery (street level). To preserve color and appearance, we recommend regular vacuuming, preferably every week, with a soft fitting."
Available from
Normann Copenhagen
, 3,850.00.