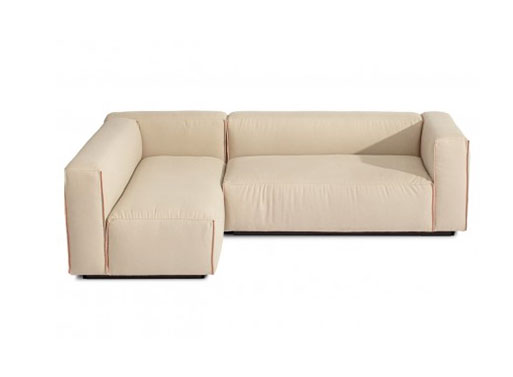 Let's talk sectional sofas. They're usually expensive, and you get whacked over the head with various interior suspension info that you probably don't care too much about, even though it's important, especially as you'll be sitting on it for every day for the rest of your life.
We'll not revisit any bullet points about frames, springs, or foam, we'll just look at this small sectional sofa from Blu Dot and admire its simplicity and configuration possibilities. Also, for someone that's continually worried about dogs/kids/dirty-shoes-on-furniture, when you look at how the components come apart, it looks like a breeze to reupholster should it be needed in the future. Available in sectional groupings, or each individual piece on its own.


Cleon Armed Sofa, $1,699.00
Cleon Lounge Chair, $1,199.00
Cleon Unarmed Sofa, $1,199.00
Cleon Ottoman, $499.00
Available from
Blu Dot
, 2,699.00.