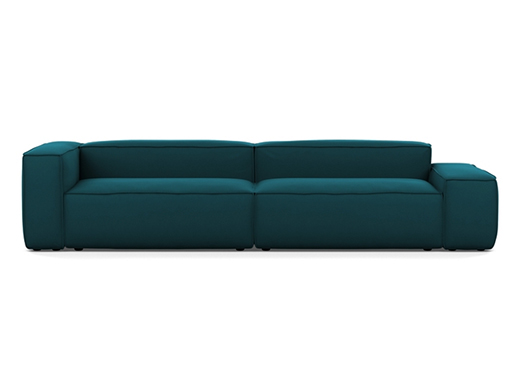 If you've ever shopped for a sofa with a clean, minimal style, you know that most of the time they're shockingly expensive. This Gray Sofa is not (in comparison). It has reverse-stitched seams, the requisite low profile, and an option of high or low arm height…or, do one of each, as shown in the image above. Custom fabric is also available. Curious? Yeah, me too. This may help your decision as well: each piece of Interior Define's furniture collection* is made-to-order and every piece has a 365-day return policy. Pretty crazy (in a good way), right?

Gray Fabric Sofa, 120″-128″ long, $1,800.00
Gray Fabric Sofa, 93″ long, $1,500.00
*There's also quite a few other frames (with many leg choices, very exciting), but this one stood out the most to me, FYI.
Available from
Interior Define
, $1,500.00 - 1,800.00.