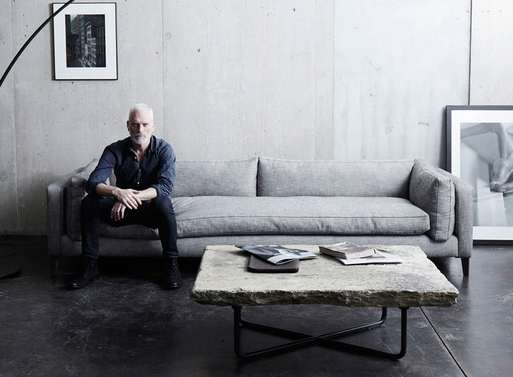 Sofas are the most important of furnishings, right up there with mattresses. After all, we spend lots of time on our sofas- reading, watching shows and movies, sleeping. So, you might as well invest in something you really, truly love, right? For a recent project I looked and looked for the right sofa: it needed to be at least 8′ long, low, streamlined and soft. As in, take-a-nap-on-it soft. As is my usual luck, Montauk Sofa, which is not in my state, and only has showrooms that required me to get on a plane to see the sofa in person, had the right match: the Harris Sofa.

In a basic material plus crating and shipping it just squeezed into the price point needed to match the budget. It is available in either a 113″ or 96″ sofa size, with a matching loveseat and chair, if matching is your thing. There are lots of fabric and leather options available, and that affects the price a great deal. There's not a whole load of photos, but it helped to watch the video (preference: sound off) and know a very large dog could comfortably fit alongside a person. Decision made, and without trying it out in person. Risky, eh? You'll be glad to know that it was delivered a couple of months ago, and is, in fact, perfect.
Delivery: 10-12 weeks
Available from
Montauk Sofa
, $4,900.00+.