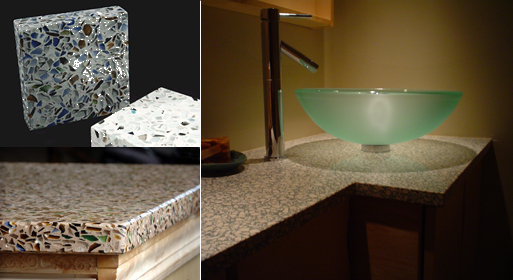 Recycled Glass Terrazzo
Written by kris & katie on October 2, 2007. Permalink
Terrazzo was originally invented by the Romans by mixing small pieces of marble in a cement mixture of lime, clay and water. Today, EnviroGLAS uses 100% post-consumer recycled glass instead of going to the quarry.
Can be used for flooring and countertops.
Available in an assortment of colored glass and epoxy.