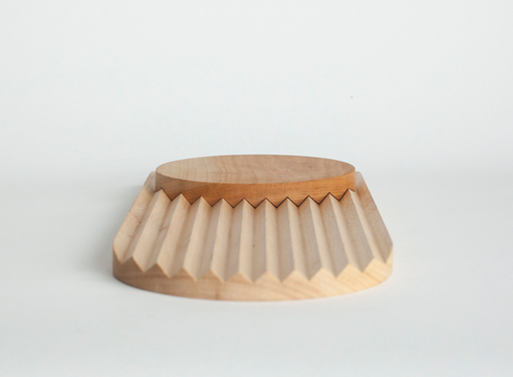 The Zig Zag Cutting Board Set does double duty; use the flat side as a cutting board or flip it around to use the zig zag side as a trivet or serving board. Plus, they'll stack and store neatly away when not in use. Both pieces are finished with a food safe, homemade all-natural mix of beeswax and oil (a small tin of the wood balm is included). Nice, huh?

Made of American Sycamore.
Big: 18" x 7" x . 75"
Little: 6" DIA x .75"
Originally posted Jan 4, 2016.
Available from
Pat Kim Design
, $110.00.