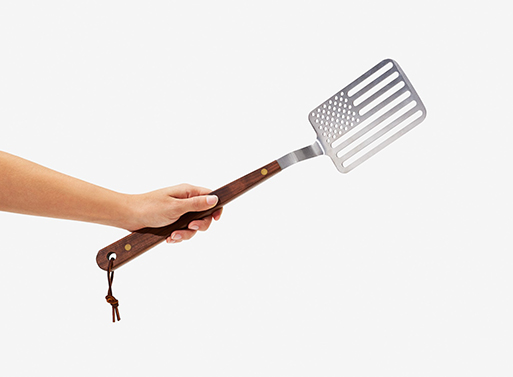 Just how patriotic are you anyways? Enough to have your very own Star Spangled Spatula? And, 5% of proceeds will be donated to the Penn Abramson Cancer Center; doesn't that sweeten the deal? Crafted of solid walnut and stainless steel, this spatula is, of course, hand fabricated by the oldest manufacturer of cutlery in the United States: Lamson and Goodnow. Enjoy your 4th of July holiday!

Designed by Jacob Riley-Wasserman, a RISD educated designer from Greenwich, New Jersey.
Material: Stainless Steel and American Walnut
Dimensions: 19.5 x 4 x 2 inches
Available from
Areaware
, $65.00.
Tags: Gifts, Gifts $51-$75