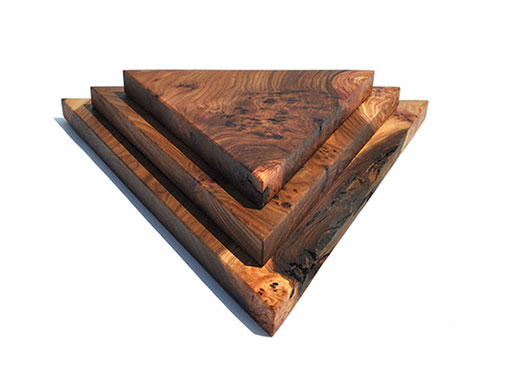 Don't ask me why you need a triangle cutting board, because I don't know. Maybe you simply cannot stand rectangles and only allow equilateral shapes in your vicinity at all times. If that's the case, you're a little weird/crazy and we should probably be friends. Each triangle is handcrafted by local San Francisco wood worker Luke Bartels from locally salvaged and milled wood. Three sizes available.

Currently only walnut wood is available.
Small, 10″ edge: $90.00
Medium, 13″ edge: $120.00
Large, 16″ edge: $150.00
Updated price and link; originally from our archives (posted Nov 4, 2013).
Available from
General Store
, $90.00 - 150.00.
Tags: Gifts, Gifts $100+