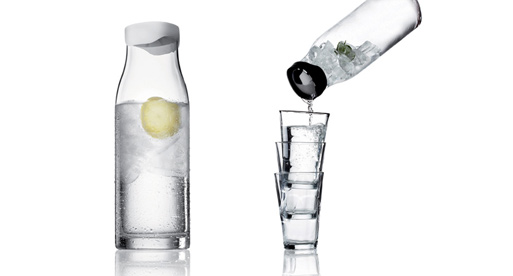 If you're still enjoying warm weather, take note of this carafe: it keeps extra ice cubes and such in the carafe with a 'Smartlid', which will save you from that awkward ice avalanche when serving your guests.
Jakob Wagner reinterprets the typical bottle into a simple water carafe.
The discreet lid opens automatically when pouring, ensuring that ice cubes and lemon slices remain in carafe.
Lid made of silicone and stainless steel. Great for colored liquids as well as water.
Measures approx. 11″ x 3.5″ x 3.5″
Available with a white or black lid.
$45.00, Buy it here.