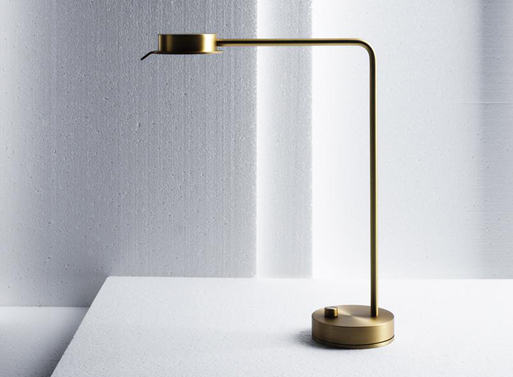 If you ignore the price tag, this little light is simply perfect. Designed by architect David Chipperfield, its simplicity allows no visible joints, and the size (13.25″l x 4.5″d x 18″h) makes it ideal for a small reading or task light. The brass brings out the latent magpie in me, and makes it convenient to forget that it's well suited for someone with a generous budget. Available October 1, 2011.

Designer: David Chipperfield
Material: Brass
Dimensions: 13.25″l x 4.5″d x 18″h
– Light head swivels from side to side
– Switch offers a dimmable feature using a 1-4 WLED bulb.
– Dimmable warm white LED with optical lenses and a glare protecting diffuser
– 1-4 W LED light source
– 3,000 K Color Temperature
– 93 CRI
Available from
Merchant no. 4
, 550.00.