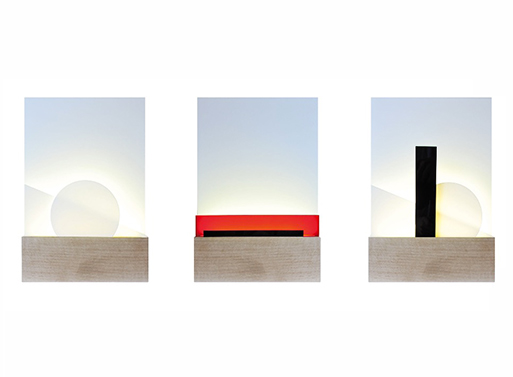 This lamp is pretty neat; you can change its look by switching around its seven shapes. Display different combinations of the acrylic plates for different moods- add or subtract colors, make it tall or short, just have fun.

Base manufactured from massive beech
Removable plates manufactured in acrylic PMMA.
Exclusively for indoor use.
LED lighting system.
Lighting low tension 12V.
Transformer 220V-12V.
Cable of 2.50m.
Dimensions: L 25cm x P 6 cm x H 36cm
Lampe Euclide (HD) – L'ATELIER d'exercices from L'Atelier du Vin on Vimeo.
Available from
L'Atelier d'exercices
, €210.00.