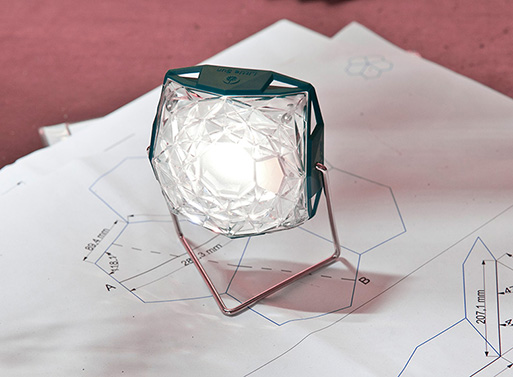 You remember the pocket-sized Little Sun Solar Light? The latest iteration features a crystalline, faceted lens and packs in two more hours of light: five hours of sunlight charging gives five hours of power.

For the 1.1 billion people without electricity worldwide, it's a welcome alternative to more polluting options (like kerosene lanterns). And, you'll be happy to hear, with every Little Sun Diamond you purchase, another is delivered and sold off-grid at a locally affordable price.
Designer: Olafur Eliasson
Five hours of sunlight charging produces five hours of power.
The Little Sun can be worn with the included lanyard or placed on any surface.
You can also purchase directly from Little Sun, €30 including VAT.
Available from
MoMA Store
, $32.00.