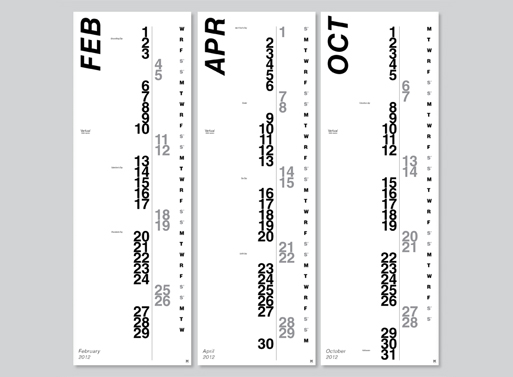 How about a vertical calendar this year? While a linear approach might or might not help you adjust to time's passing, it is handy that the weekdays are separated from the weekends as it allows for a quick visual to where dates fall. And, if you like, in addition to all major U.S. holidays, MAKE Collaboration can add your own important dates onto the calendar for a more personalized version ($39).

Tacks and magnets also available for easy hanging.
12 inches by 36 inches each.
Available from
MAKE Collaboration
, 29.99 - 43.99.