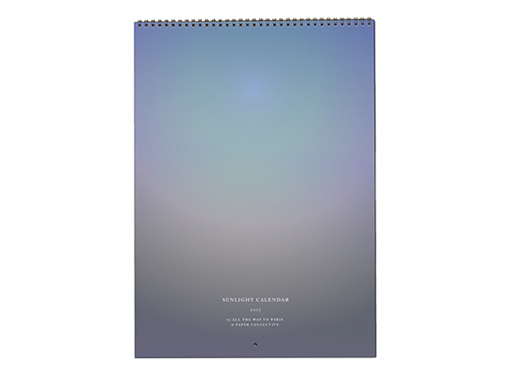 Another calendar for your consideration… this one subtly shifts tones from one month to the next, signaling seasonal changes with a "haze of hues." Pretty, right? Inspired by the sun's height and intensity, the year is laid out with intuitive color. Don't worry, the cold winter months are pretty too, perhaps sometimes in direct contradiction with what you may feel when you step outdoors.

Designed by All the Way to Paris for Paper Collective.
Offset printed in archival quality paper bound with a copper spiral.
Dimensions: 16.5″ h x 11.75″ w (42x30cm)
Available from
A+R Store
, $52.00.