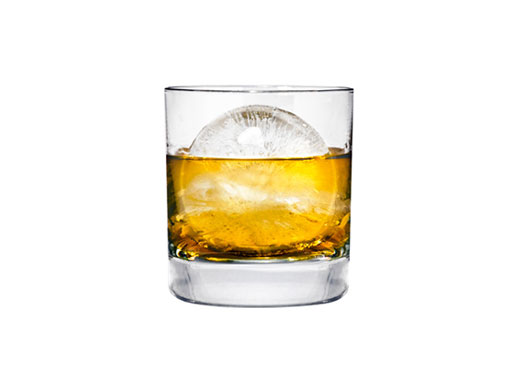 What's the big deal about large, spherical ice molds? Well, besides them looking cooler than a bunch of small cubes, they melt slower, meaning they'll cool your drink without watering it down (as much as a bunch of small cubes). And, if you're a little skeptical about how well the sphere holds up, I can personally attest after 2 weeks of festive imbibing (hic!) these Tovolo ice spheres have kept their shape well past the last drop of each and every drink I've had. They're also stackable, leak-free, and won't tip in the freezer.


2.5" ice sphere, perfect to accompany your whiskey, bourbon, or scotch.
-Silicone cap
-BPA free ice molds
-Dishwasher safe
Also available from Amazon.
Available from
Chef Tools
, 10.95.