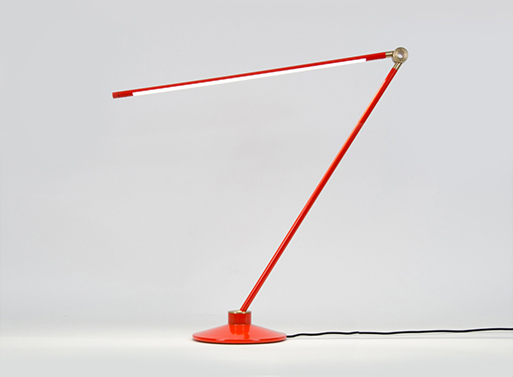 How's this for an elegant task light? The Thin Light by designer Peter Bristol can stretch out to about three feet across a desk, yet when folded only takes up a minimal vertical space. A ball joint at the base allows for multi directional movement and 33 high-powered dimmable LEDs produce over 500 lumens- that's enough for an even, warm white light.


Available in solid brass, satin nickel, and powder coated finishes.
Manufacturer: Juniper
Materials: Solid Brasse Body, Cast Iron Base, LEDs
closed diam.: 7.5″ x 27″ H
extended arm: 22.5″ H
Available from
MATTER
, 395.00.