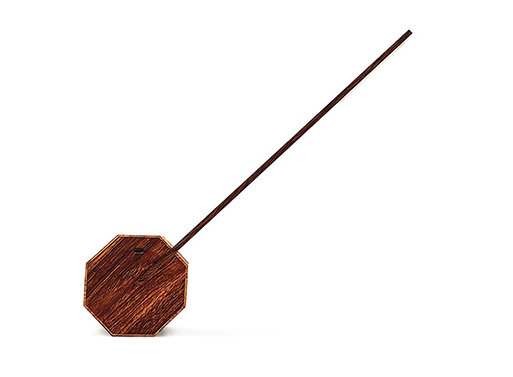 Looking for small, portable lamp for your desk or bedside table? The Octagon One Desk Lamp has a simple octagonal base that lets you position the light at three different angles. A built-in rechargeable battery means no wires, so you can move it around your home as needed with little to no fuss.

Designed by Gingko Electronics
LED beads: 36. LED life-span: approximately 50000 hours.
Built-in rechargeable battery 3.7v. (USB charging lead included.)
Battery life: 7-48 hours. Charging time: 3-4 hours.
3.34″ x 1.6″ x 15″
Available from
SFMOMA Museum Store
, $75.00.