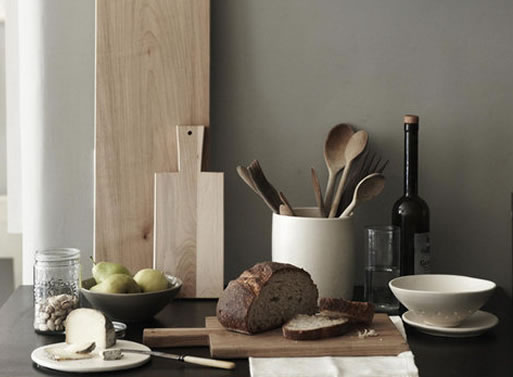 The stoneware crock became a houseware staple around 1720 in the North East United States, typically bearing a salt glaze and cobalt oxide blue stamps of the potters who made them. They're incredibly sturdy, relatively inexpensive and simple in execution.
The wide mouth and base make the 1 gallon crock perfect for kitchen utensil storage and it's heavy enough that I don't have to worry about it tipping over.
Image above from Grey



Five Gallon crock, $109.00 — Amazon.
Other possible uses:
Vase
Planter
Firewood holder
Wet umbrella holder

Image from Lonny Mag

Image from Ascot Friday.
Available from
Ace Hardware
, 19.99 and up.