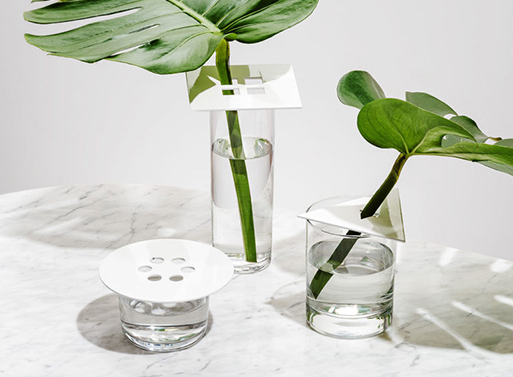 Fun! Make anything a vase with fruitsuper's Anywhere Vases. The set of steel shapes transform vessels into vases, simple as can be. They're cork-backed, so they'll stay put, and have openings to accommodate stems. The color will brighten up the most ordinary of glasses or mugs, giving you a fun vase no matter what you have to work with.

Made in the USA.
Powder coated steel, cork
Set of 3 : circle, square, triangle
White or Tan/Mint/Cobalt
4.75"³ (circle), 4"³ (square), 3.75"³ (triangle)
Also available from Prism.
Updated price and link; originally posted Apr 21, 2017.
Available from
fruitsuper design
, $38.00.
Tags: Gifts, Gifts $26-$50