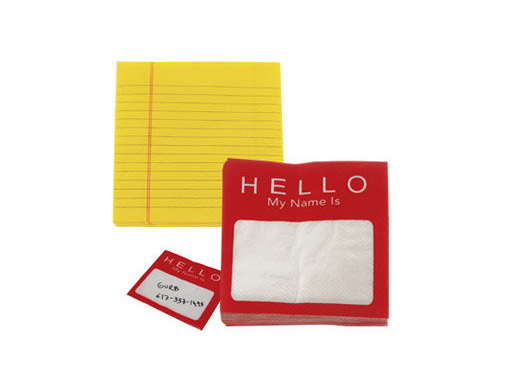 Along the lines of Hello Napkins and Napkin Notebook (which both appear to no longer be available), these napkins encourage you to put pen to disposable paper for those important ideas at parties, work gatherings, etc.
Yellow legal pad or "Hello" name tag napkins.
Dimensions: 5″ x 5″ cocktail napkin
Available from
Quirk Gallery
, 5.00.