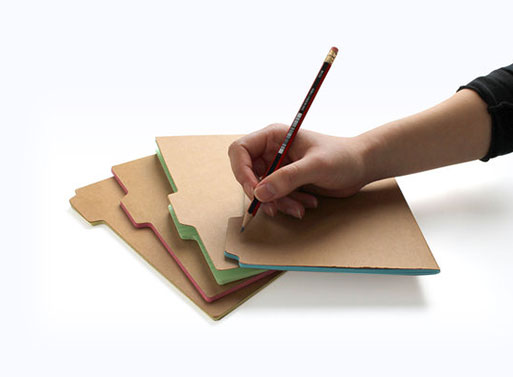 Organize your projects, thoughts, recipes, dreams, or whatever else needs sorting with this set of 4 notebooks shaped with tabs. Nothing particularly fancy about tabs per se, yet when in a stack, labels are easily read and individual notebooks are easily found, meaning you'll be a little more efficient than before. Inner tabs can also label further subcategories if needed.



From suckUK.
Designer: Moko Sellars
256 pages split over 4 books with blue, green, pink and yellow pages.
Updated price and link; originally from our archives (posted Nov 19, 2013).
Available from
suckUK
, $15.00/ set of 4.