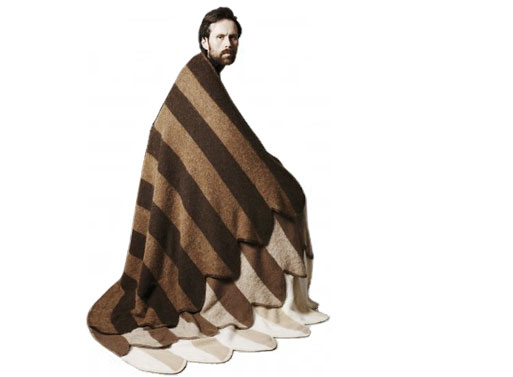 Now you can pretend to be eagle soaring around your home while you keep warm. There's still a few chilly nights before summer sets in, right? This blanket is by the same company that makes the funny/wonderful Sealpelts.
Designed by Vík Prjónsdóttir.
100% Icelandic wool.
250 x 135cm


Available from
Third Drawer Down
, 475.00.