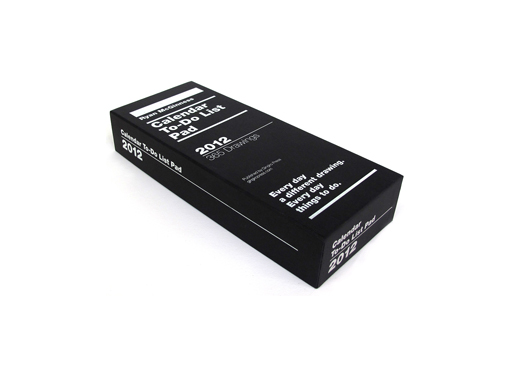 Have you ordered your calendar for 2012 yet? It's definitely time to do so, if you haven't already. If you're the type that likes to write down daily lists this calendar is a good fit as it has a gridded blank space for your notes. It also features 365 different drawings by Ryan McGinness and can be archived as an entire package when the year is done.
Boxed Calendar / To-Do List Tear-Off Pad
Featuring 365 Unique Drawings by Ryan McGinness
368 bound pages in a cloth box
4 1/4″ x 11″ (108 x 279 mm)
Available from
Ginko Press
, 24.95.