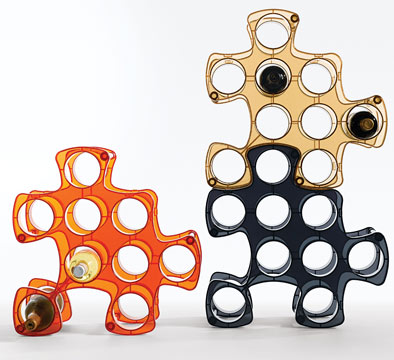 I like puzzles and I like wine. Therefore, if I add puzzles plus wine, it equals the Puzzle Wine Rack that I like very much. Um, yeah. So, this wine rack system will allow you to add on pieces as your wine collection grows, and you can connect each piece in several different ways. Each rack holds up to nine bottles.
Made of transparent ABS polymer.
Available in black, orange, or khaki.
18.5h x 18.25w x 8.25″d.