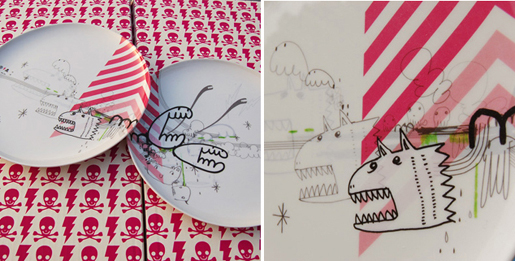 I'm a big fan of mixed dinnerware, especially since there are so many wonderful designs to choose from.
"Poketo invited Tokyo based artists, PCP and Ogi to design a double plate set. Collect them as a set or mix them up, they'll definitely liven up your next dinner part. The plate sets come in beautiful handscreened boxes.
Plates are full color; 2 x 10 inch melamine plates; dishwasher safe; not microwave safe.