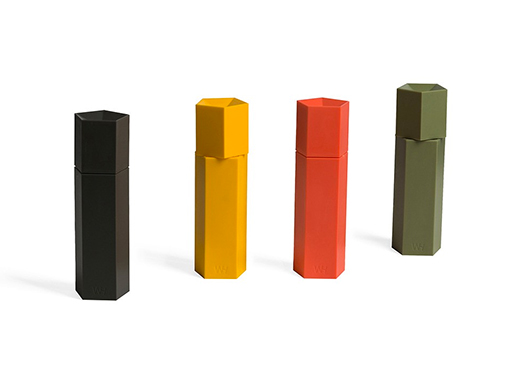 More geometry, and this time it's for your tabletop (and tastebuds?). The Ori Salt and Pepper Mills feature ceramic mechanisms that grind pepper, salt, and other spices, all housed within a a pentagonal column. The smaller top portion is for turning, and the larger bottom part for gripping. A matt finish gives an easy and comfortable grip.


Designed by Anderssen & Voll for Hay
Dimensions: 7″ H x 2″ Dia.
Materials: ABS plastic, ceramic grinder
Available from
Dwell Store
, 35.00.