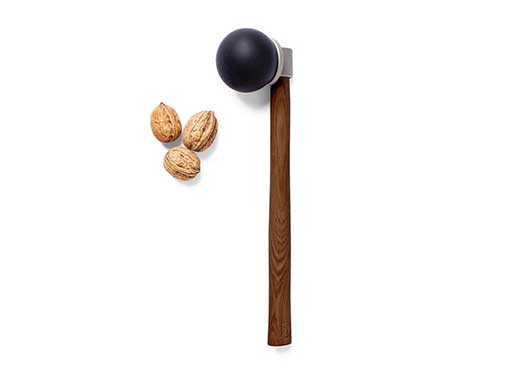 It's a Nut Hammer. It's a pretty smart idea: a removable silicone ball holds the nut in place- just strike the hammer against a flat surface and the cast-iron head will take care of the rest. The silicone keeps flying shards at bay and minimizes the mess usually associated with cracking nuts. It'd be an excellent holiday gift.

Designed by Roger Arquer for Danish house Menu.
Size: 11.75″ l x 3.25″ w x 2.25″ d (30x8x6cm)
Material: Wood, stainless steel, silicone
Available from
A+R Store
, $40.00.
Tags: Gifts, Gifts $26-$50