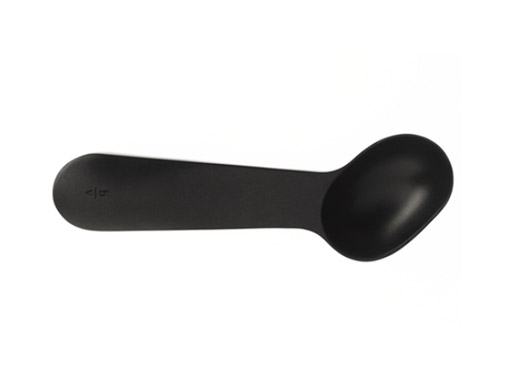 You know what will make your life better? The best ice cream scoop ever. The Bell-V is made of hand-finished and polished Teflon coated aluminum. It's ergonomically comfortable. It's black. I don't know what more information you need, because that's enough to convince me and I don't even eat ice cream.

Storage box and storage pouch are included.
Belle-V was founded by Dr. Karl Ulrich, Vice Dean of Innovation at the Wharton School.
Manufacturer: Belle-V
Material: Teflon Coated Aluminum or Stainless Steel (not pictured)
Updated price and link; originally posted Dec 5, 2014.
Available from
Belle-V
, $50.00.
Tags: Gifts, Gifts $26-$50