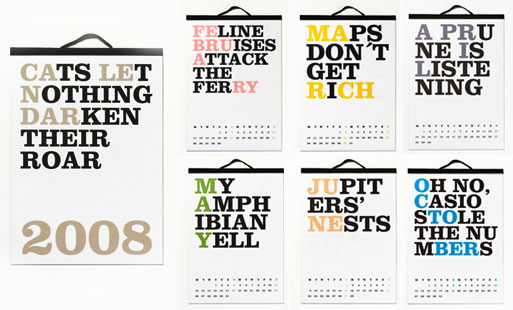 I love, love, love this calendar. The 'Cats Let Nothing Darken Their Roar' 2008 Calendar (2nd Edition) is now available. (By the way, for anyone who hasn't gotten me a christmas gift yet- this would be absolutely perfect.)
To see all the months, you can go to
Noa Bembibre's site.
11 1/2″ x 16 1/2″
Tags: Gifts, Gifts $26-$50