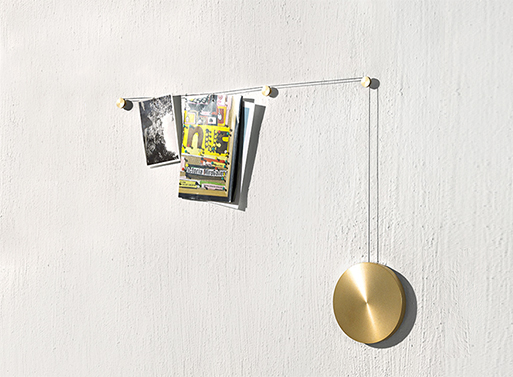 Hey, how about a string, a weight, and some anchors to hold up your important photos and notes? That sounds dreadfully dull, but it's not, I promise. My Spot is just a very, very minimal approach to a pin board. Gravity keeps the string taut, allowing the anchors to hold your postcards, calendar pages, and notes within reach and perfectly displayed on a simple, horizontal line. Switch out your items easily without succumbing to the mess of a traditional bulletin board.

Designed by Jan & Henry
Updated price and links; originally posted Nov 12, 2014.
Also available from Poketo.
Available from
Dwell
, $150.00 - 160.00.