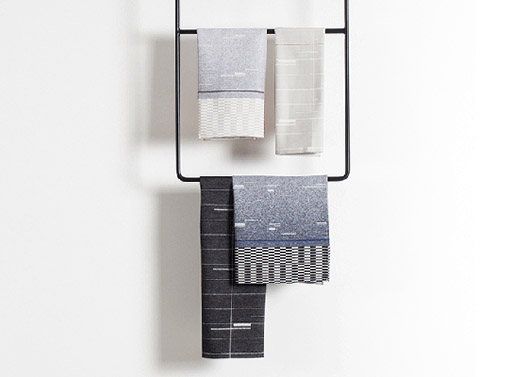 Do you like your tea towels modern? If so, turn your eyes towards Mae Engelgeer's collection with their graphic lines and subtle gradients. Maybe one is all you need, or maybe get a few so that you'll always have one on hand (to use and display, of course).

Designer: Mae Engelgeer
Towels are made at the TextielLab in The Netherlands.

Mod Tea Towel Blue, $39.00

Mod Tea Towel Pastel, $39.00

Mod Tea Towel Black, $39.00
Available from
The Minimalist
, $39.00.
Tags: Gifts, Gifts $26-$50