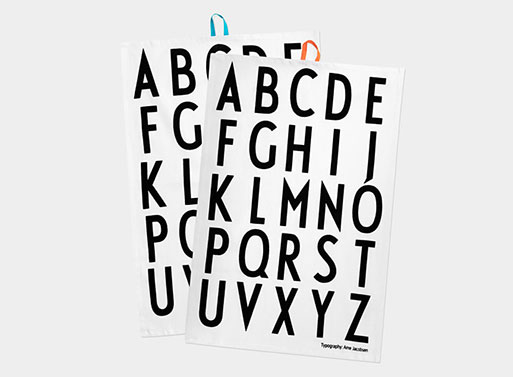 If you love the work of Arne Jacobsen, you might as well get his typography Tea Towel Set alongside your Jacobsen cups and perhaps the Jacobsen Milk & Sugar Set. Not to worry, I'm sure there are more items to come along- let's just hope the powers that be don't go crazy and plaster his 1937 typography over every possible thing (like they did with Pantone).

Made in India of cotton.
Machine wash.
Set of two—one with an orange loop, and one with a turquoise loop.
Available from
MoMA Store
, 26.00.
Tags: Arne Jacobsen, Gifts, Gifts $26-$50