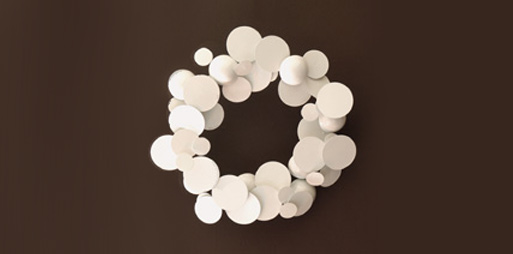 Shoot, apologies for not finding this at the beginning of the holiday season…but hey, if you get it now you'll have it for next year. It's perfect for those of you that like decorating for the holidays but don't necessarily go for the pine needles and cones…plus, as the retailer suggests below, it could work as a wall-art type of thing year round.
Who needs pine boughs (and don't get me started on dried flowers)… This mod wreath works year round on the door, above the sink, on in the foyer (oh, and try using in on a table with some pillar candles in the center, it's pretty fab). Powder coated steel. 16″D
16″D
$60.00, Buy it here.