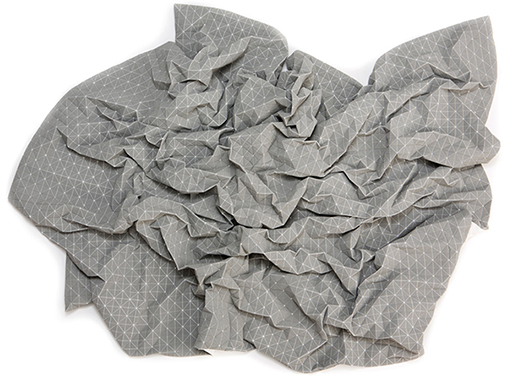 Origami textiles? Yes, indeed. We might have featured Mika Barr's work previously, but right now our search isn't working (sorry, we're tweaking the site), so forgive the repeat if we have shown off her throws and pillows before. The throws are especially eye-catching, as the printed fabric shows off its faceted nature best when casually draped across a sofa or chair. Can you believe they're machine washable? Pretty impressive.

Black and White Origami Geometric Throw, $354.00
Designer: Mika Barr
-Machine wash friendly (gentle cycle).
-Printed in a special technique that allows the designer fabric to fold and turn 3 -dimensional.
-Each spread is slightly different then the other, due to the unique making process.
Throw Size: 180×180 cm/ 70.8×70.8 inch
Black and White Origami Geometric Throw, $80.00
Available from
mikabarr's Etsy Shop
, $80.00 - 354.00.
Tags: Gifts, Gifts $100+