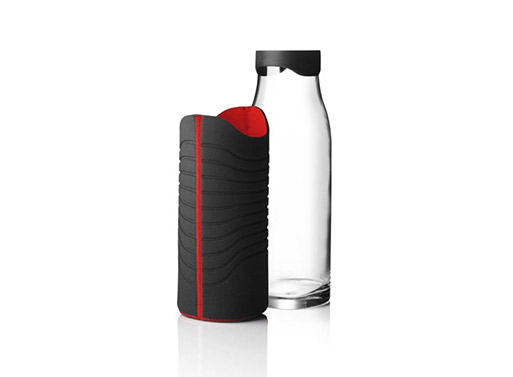 Sure, we featured this carafe way back in '09, but now it has a neoprene wrap that insulates your beverage and makes it easier to hold. Other benefits: the carafe fits in a fridge door and its Smartlid opens automatically when you pour.

Neoprene wrap/sleeve available in black/lime, black/turquoise, or black/red.
Designer: Jakob Wagner
Holds 34 ounces.
Measures 3.5″w x 10.5″h.
Available from
grounded
, 49.95.
Tags: Gifts, Gifts $26-$50