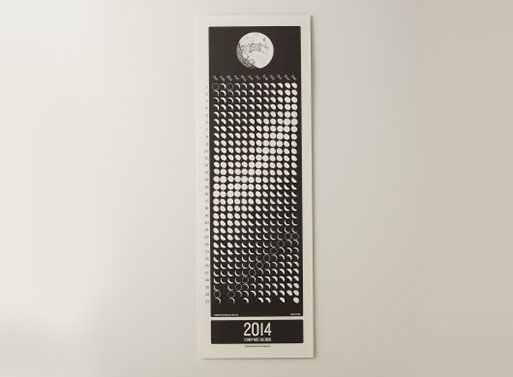 If you're asking yourself 'why do I need a lunar calendar' you're asking the wrong question. One word: werewolves. Just kidding. Tides, gardening, curiosity, whatever the reason, know exactly which phase the moon is in with this wall calendar by Katheren Belle over at Schoolhouse Electric. And, yes, it's accurate; the dates and positions of the lunar phases are from the Circular published by the Nautical Almanac Office at the U.S. Naval Observatory. Also, if you've no room on the wall (or no money), here's a website that shows all lunar phases, past and present: MoonConnection.


Printed with vegetable-based inks on heavy 100% recycled FSC paper.
Available from
Schoolhouse Electric
, 15.00.