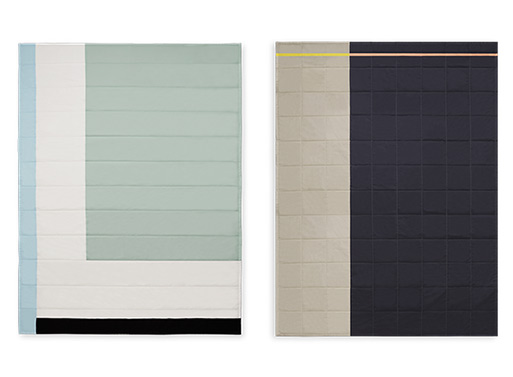 Sure, there are some modern/minimal quilts out there- Meg Callahan, Haptic Lab, Mary Keasler and Hopewell Workshop, just to name a few- and now we can add yet another excellent option to the list. The Louise Gray company offers a handful of color blocked quilts that would fit easily into any modern interior. Entirely hand crafted in the US, the quilts could work as a throw or as a wall hanging, and maybe, if we keep our collective fingers crossed, they'll soon offer larger bed-size options.

Material: 100% cotton fabric, batting, thread
Made in the U.S.A.
Hand crafted by local artisans
Dimensions: 54 inches (wide) x 72 inches (high) (4.5′ x 6′)
Available from
Louise Gray
, $395.00 - 410.00 .