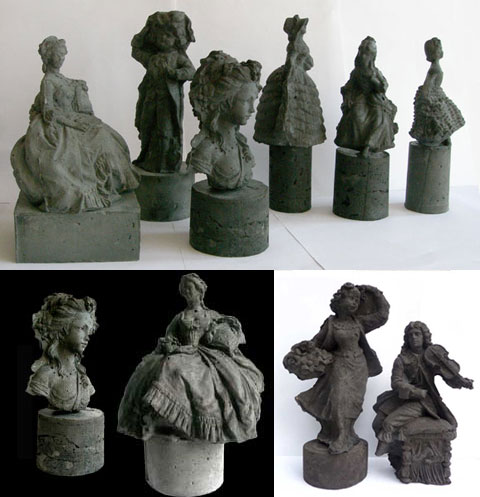 Last week I found the website of Kathy Dalwood and sort of fell in love with her concrete figurines. She collects vintage porcelain and plaster figurines and recasts them in black concrete. Each figurine, originally so delicate and carefully painted, is now made of a rough industrial material, with bubbles and imperfections, and with the heavy block bases they have a definitive modern spin about them. Needless to say, I bought one (go here to see it in my home).
Visit Kathy's blog to see how the figurines are made.
She also makes some lovely Urn Scupltures, architectural friezes and concrete planters, thought the planters are currently unavailable due to her manufacturer going out of business.
Prices range from £110-£350 depending on piece.
Keep in mind that shipping costs might be sort of high considering the weight.
Email for exact quotes.