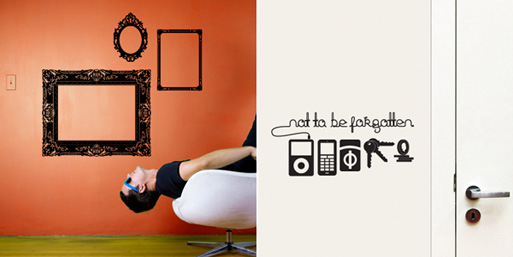 If you're still into the whole wall sticker trend, check out Hu2's site. They've got a few fun ones that I haven't seen around before (including some 'tribute to banksy' ones if you like that sort of work).
Frames (left), £25.00, Buy it here.
Before Leaving Check List (right), £15.00, Buy it here.