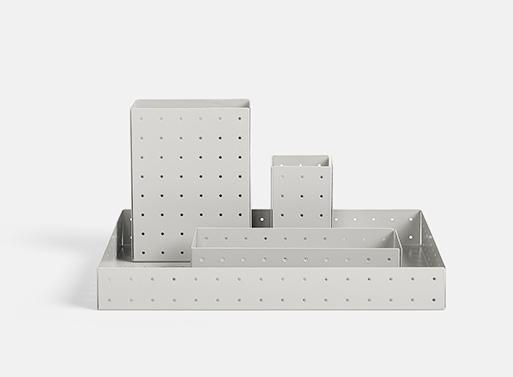 A little perforated pattern won't harm your kitchen or desktop, for it adds a little punch of organization with its tidy grids- maybe subconsciously it will encourage you to get your ducks in a row, so to speak. Perhaps your kitchen utensils will sit nicely in the larger holder, or maybe your pens will be at home in the low tray, either way, it always helps to have a couple of containers around to confine necessary clutter.

Manufacturer: Hay
Materials: powder coated steel
Also available directly from HAY MINIMARKET.
Available from
Hand Eye Supply
, $34.00.