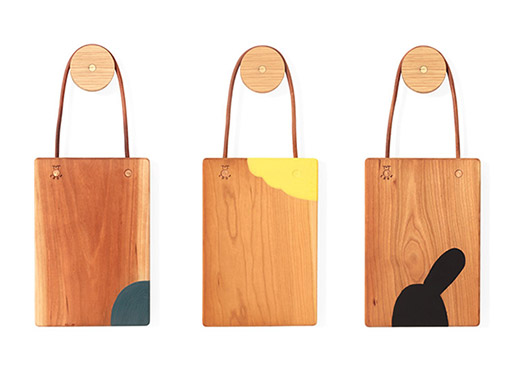 Okay, so this isn't going to appeal to everyone, but hand-painted cutting boards! With abstract shapes! Is that not extremely fun to see in the realm of kitchen tools? They've got a good safe mineral oil finish, though you'll still want to take care and treat these boards as what they are: three quarters utilitarian kitchen staple and one quarter piece of art.

Also, fun fact: the store M.Crow is Tyler Hays' (of BDDW) project.
$160 per board.
Hand-painted cherry cutting boards with copper hardware and white oak hanging puck.
Oil often and never soak in water or place in dishwasher.
Dimensions: 9.5 L x 6.5 W x 0.75 THICK
Available from
M. Crow
, $160.00.
Tags: Gifts, Gifts $100+