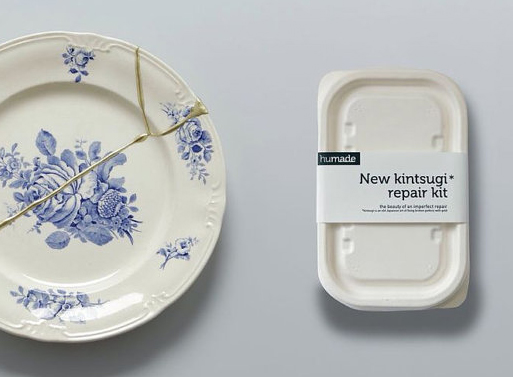 You know about kintsugi, or kintsukuroi, right? It's the "Japanese art of repairing broken pottery with lacquer dusted or mixed with powdered gold, silver, or platinum," according to Wikipedia. Well, now you can try your own hand at the art, by using this Kintsugi kit from Etsy. Of course, you could also just mix gold dust with an epoxy you find at your local hardware store, and then try to repair a crack or break on a dish using your own mix*. Good luck, either way!

*May I suggest trying to make the bead of glue slightly smaller than in the pictures below?
Available from
moraapproved Etsy Shop
, $32.08.
Tags: Gifts, Gifts $26-$50